Whether university degree, vocational or special trainings the Health Campus Reutte is your contact point in the Ausserfern concerning nurse profession. The campus does not only combine school and university of applied sciences at the highest level of education, but it also stands for a lifestyle full of openness and personal development and for communication on eye level.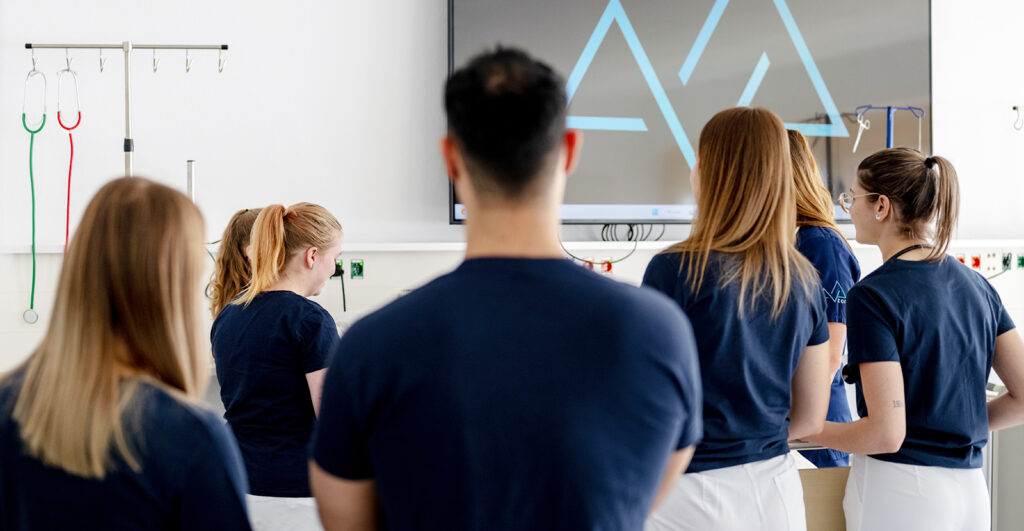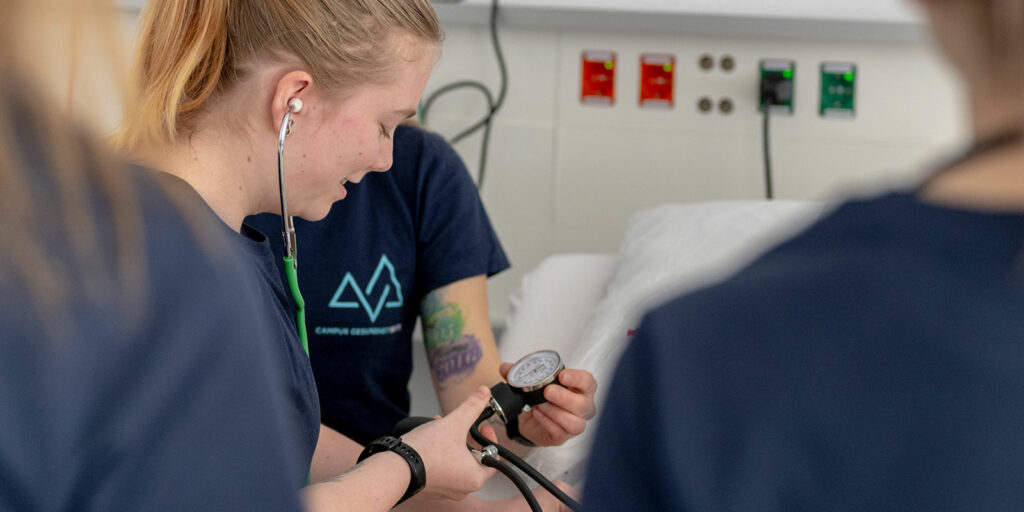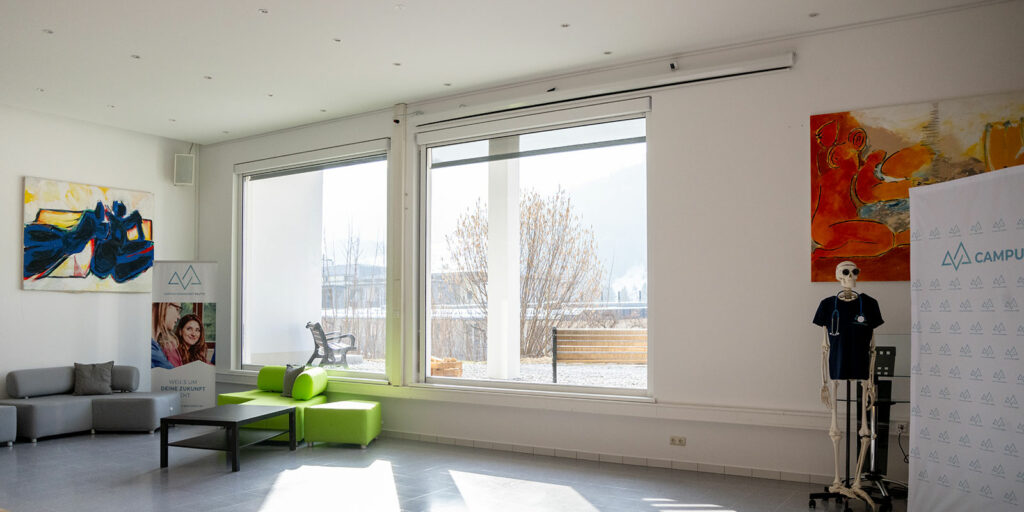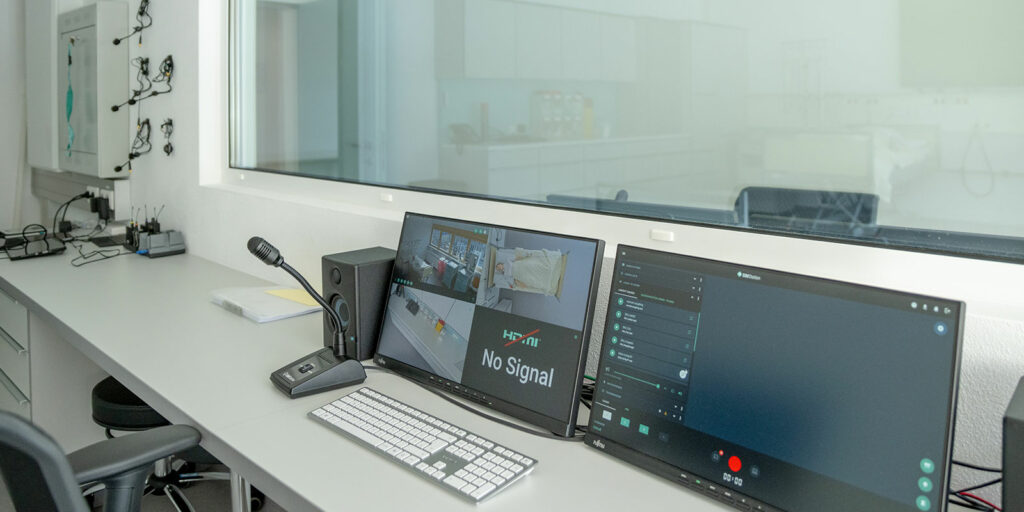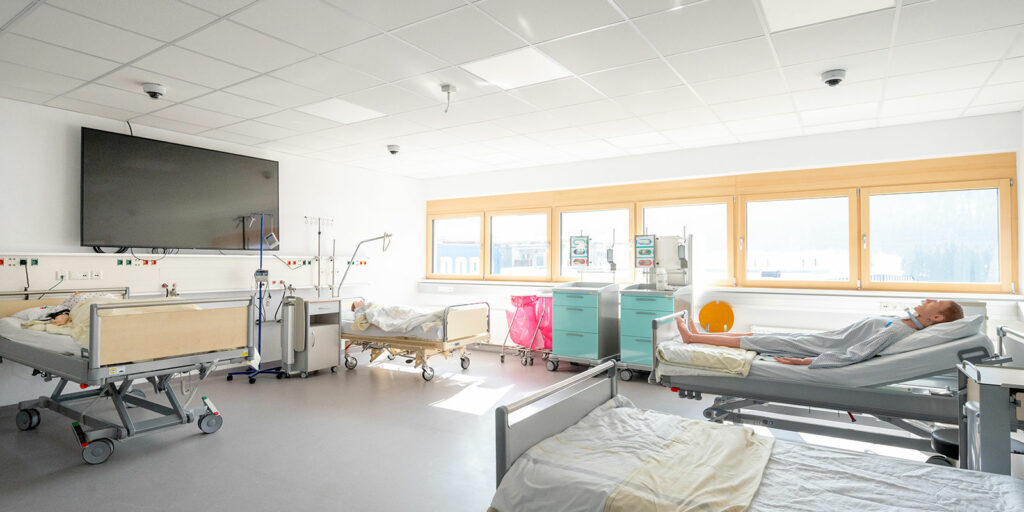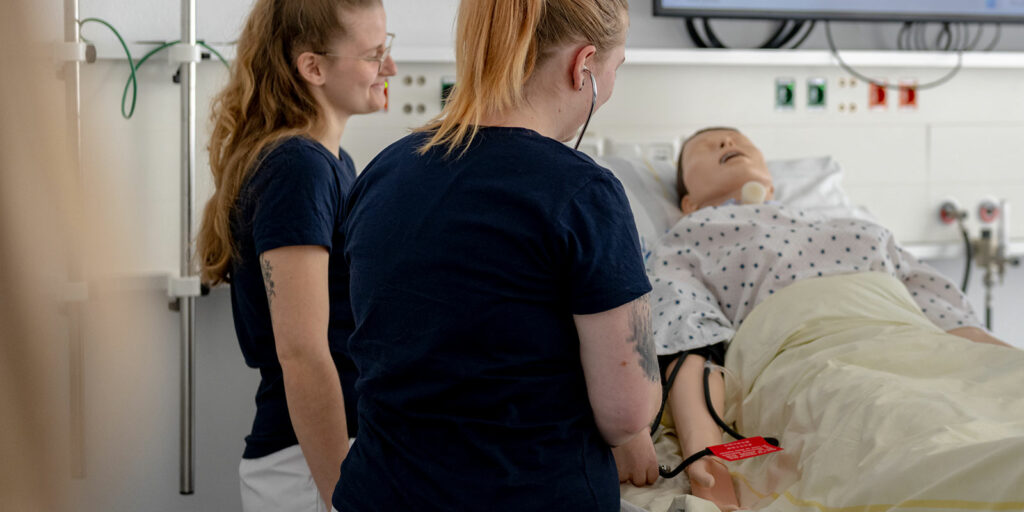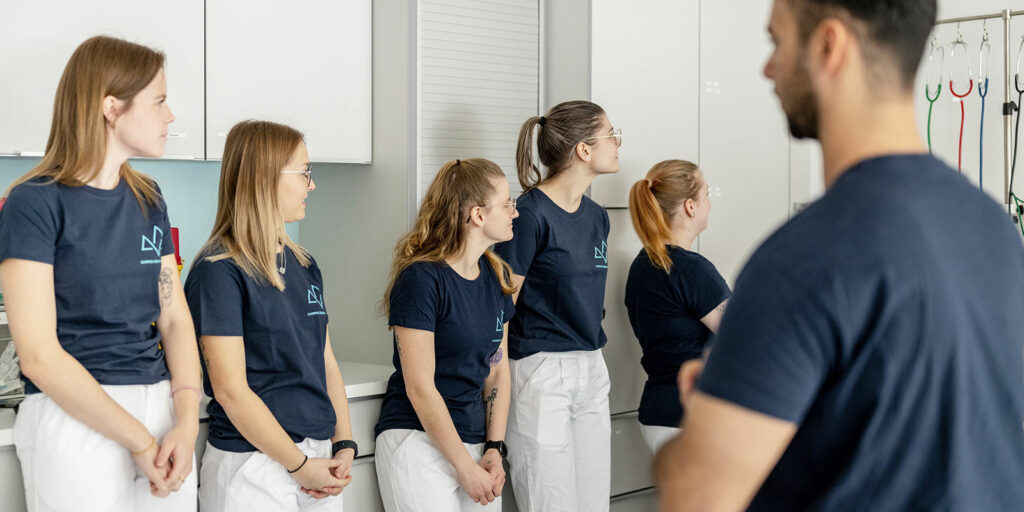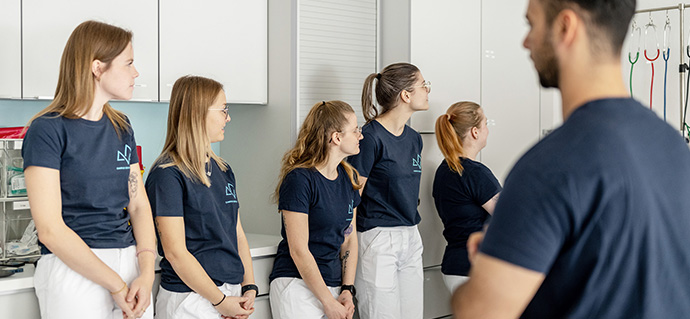 No matter which training you choose on campus, it offers the chance of a secure job in acute, long-term or mobile care. The courses of study and training at Health Campus Reutte teach you practical and scientifically sound specialist knowledge in the nursing and health sector. In addition to technical skills, the focus is also on social skills and personal development. We will help you to implement the knowledge you have acquired, to deal with responsibility and to assess situations correctly.
A thirst for knowledge, a love of people and teamwork are prerequisites for a career in the nursing and health sector — and therefore especially at the Health Campus Reutte.